Biography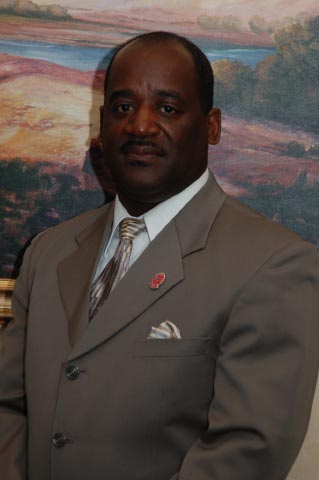 ---
Roles an responsibilities of the office of President. Per section 8 of the IABPFF Constitution and Bylaws.
The International President shall act in such a manner as to adhere to the principles, philosophy and approved programs of the body and exhibit the skills and leadership necessary to assure the success of ventures undertaken by this body. The International President shall be spokesperson and coordinator for all business affairs of the IABPFF. He or she shall appoint necessary committee chairpersons and oversee the operations of all committees. He or she shall conduct and maintain order at all meetings of the IABPFF. He or she shall be chief administrator. The International President shall be accountable for his or her actions to the majority of the membership and his or her policies shall reflect their wishes. The President shall: 1. Serve as Chair of the IABPFF Executive Board; 2. Serve as Chair of the IABPFF Convention Committee; 3. Preside over the IABPFF Convention 4. Enforce the IABPFF Constitution and By-Laws; 5. Appoint IABPFF Committees, Legal Advisor, Executive Director and Parliamentarian; and additional board responsibilities. 6. Recommend to the IABPFF Executive Board the removal of any elected or appointed International or Regional officer who fails to perform the duties of the office required. 7. Strengthen public relations and maintain cooperative relations with other organizations; 14 8. Work with the Executive Director to ensure the established policies of the IABPFF are executed; 9. Work with the Regional Directors in coordinating their efforts and maintaining unity in the IABPFF; 10. The President, after election of new President, will serve as a voting member of the Executive Board. 11. Be responsible for IABPFF reports at Conventions which include financial status and future projections of the IABPFF.
Latest News
Proud Member of the International Association of Black Professional Fire Fighters (IABPFF) Executive Board

The South Central Regional Director 2008-2016
Executive Assistant Director of the SCR

Deputy Assistant Director of the SCR
Corresponding Secretary of The SCR
Former President of F.I.R.E.
Current member of the F.I.R.E. Retiree's

Lifetime Member of the IABPFF
35-year veteran of the St. Louis Fire Department and is currently RETIRED!
Graduate of the Carl Holmes Executive Development Institute (EDI) in 1999 - Currently an Instructor since 2000.

Happily Married and the proud father of 5 adult children and grandfather of several beautiful grandchildren.